—  One day compacted@2021 hand drawn@2017 roadmap to sketch data#10 —
The Ministry for the Ecological and Inclusive Transition organized a #DatavizODD data visualization competition, to promote the 17 Sustainable Development Goals (SDGs, ODDs in French) adopted in 2015 at the United Nations General Assembly.
Here is a data story entirely produced by hand to answer this competition, a kind of data sketching premises from the depths of I.T. ages, 2017.
Millestones
Eat the data. Carefull, stop before being sick.
Play with data as a warmup during digestion.

Work with data to go back to submission the serious way.

Sleep with the data and let the brain do the job...
Submission

Go to interactive.
#HandDrawn design

I.T. architecture and solutions...

To end the portfolio, a special all in one.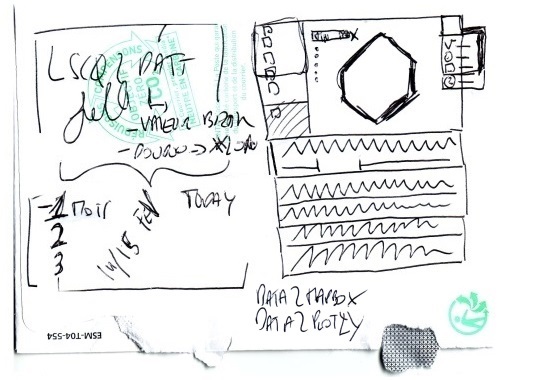 pen + envelope

Return to @202X.